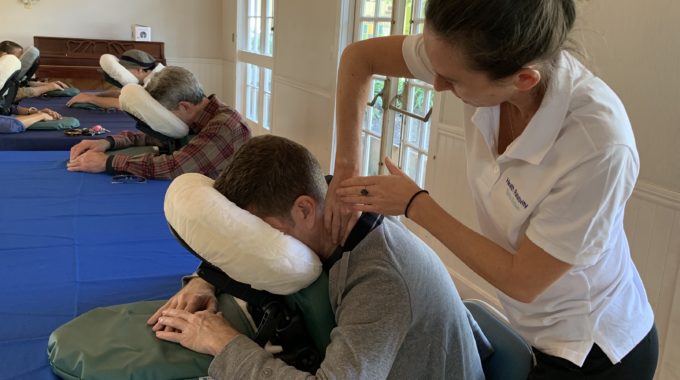 Instrinsic Wellness – Community Clinic – May 16
EVENT RESCHEDULED TO: MAY 16, 2020
Come join us Saturday, May 16, 2020 in Woodside, California!
Founders of Health Relativity, Helen Leonard and Terra Sutton, will be at The Village Hub conducting a 1 hour experiential intro to Instrinsic Wellness; a unique, efficient approach to individual and company health & success.
Learn the fundamentals that set Instrinsic Wellness Programs apart and feel better. Receive 30 minutes of neuro-balancing and pain relief techniques. **Especially helpful if you have any shoulder, back or neck tension.
Pick your time slot: 12:30, 2:00, or 3:30
Discussion:
1. How does employee wellness impact company success.
2. How individual wellness impacts personal and family success.
3. How does this technique support higher functioning athletic performance, ie. equestrian, cycling, basketball, etc.
Hands on:
1. Experience a short session of Neurotivity, a care building block for Intrinsic Wellness.
2. Feel less pain, a deeper sense of relaxation and alertness. Amazing stress reduction for mental and physical benefits, pain relief and reset of postural and tension pattern patterns in the body. Support the nervous system in general balancing.
Learn something new and feel better in 1 hour. SIGN UP HERE